Foxeer Predator V4 1.8 mm Lens 
Officially already the best selling FPV camera just got better.
What's new compared to the V3?

-Multi mode: Day/Night/Led preset scenery shortcuts
-Higher quality and more natural image
-Improved Super-WDR
-Lower Noise
-Remote Control
The included bracket allows the mini size camera fit into full-size mounts.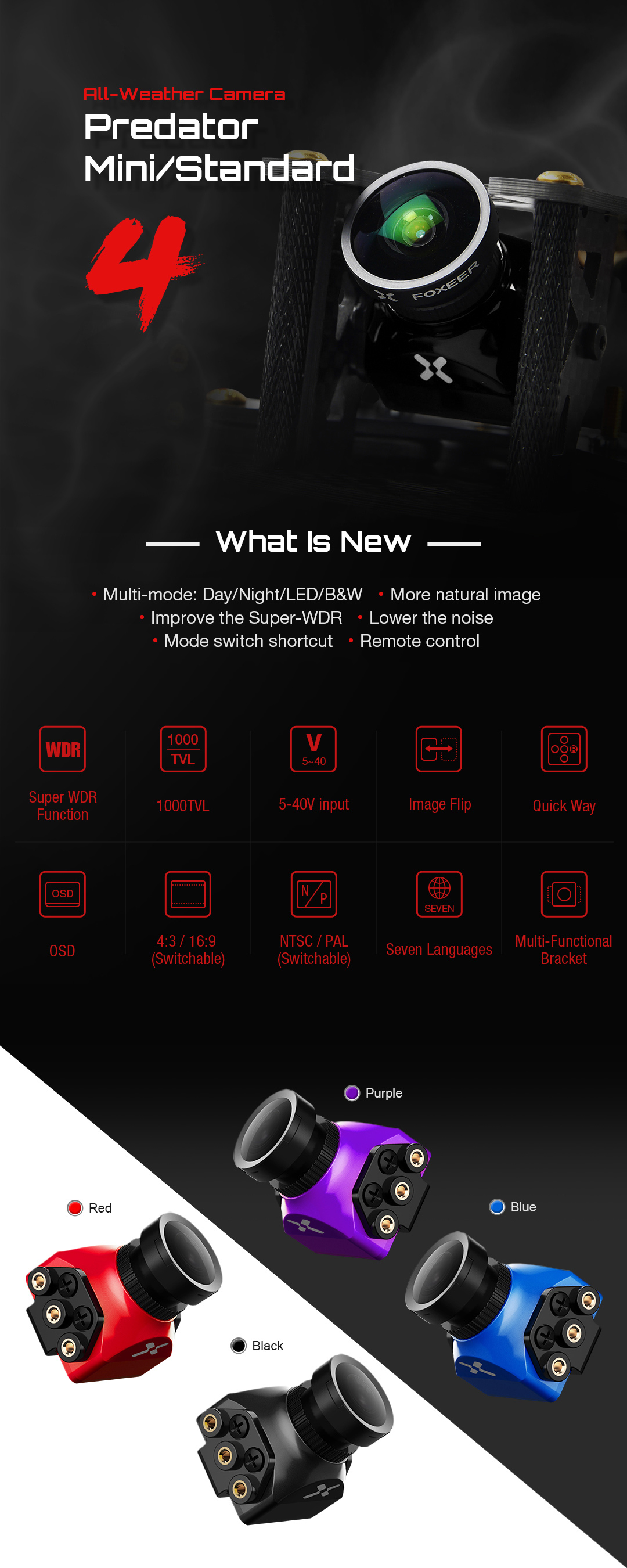 Includes
1 x Predator V4 Camera
1 x Manual
1 x OSD board
2 x Servo cable for Foxeer ClearTX VTX, Unify VTX
1 x Bracket
1 x Screw set